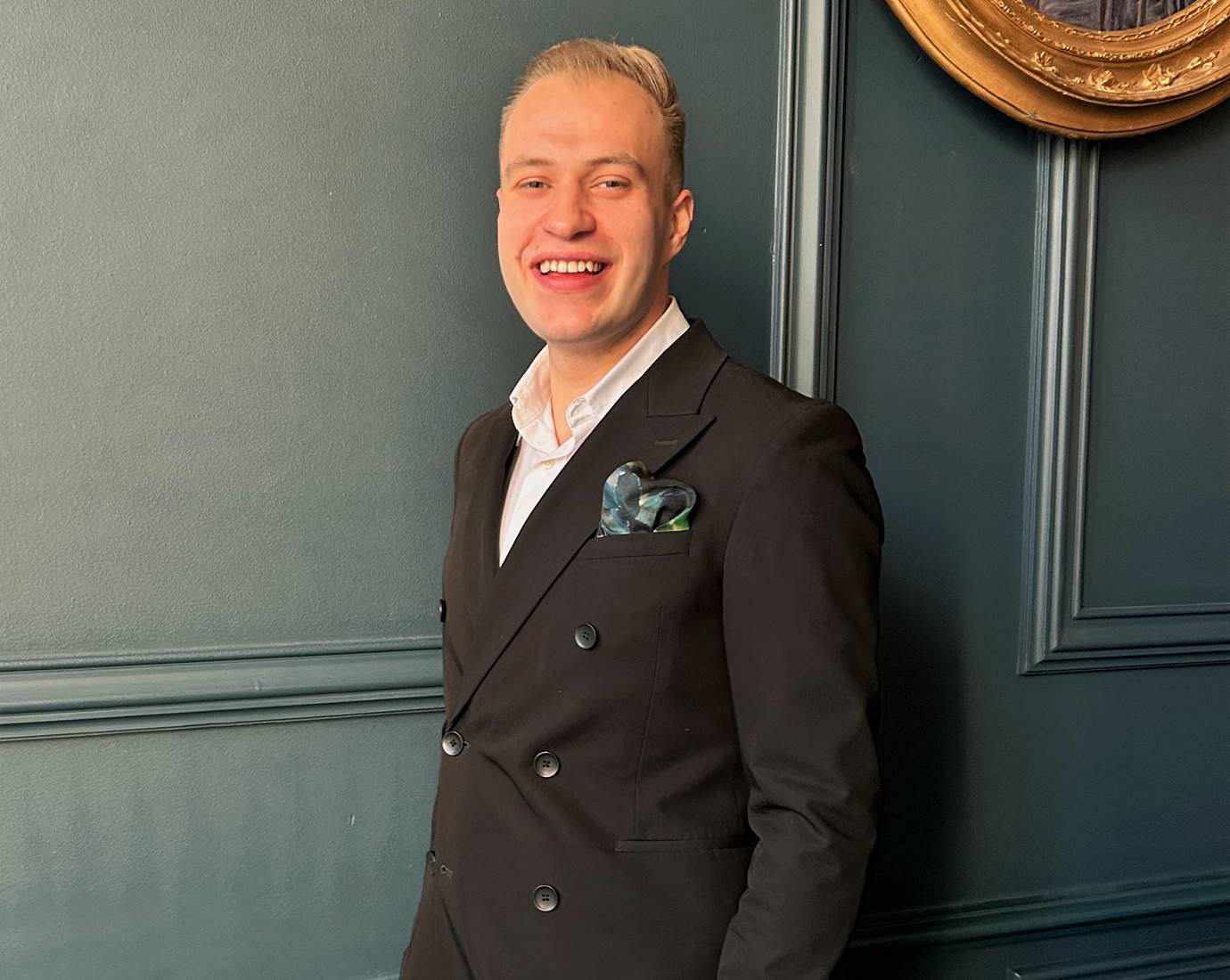 Meet Maciek Kiedrowicz
Food & Beverage Venues Manager,
Pulitzer Amsterdam
I started at Pulitzer Amsterdam as a fresh graduate (funny enough I did not study hospitality, but mathematics) with absolutely zero experience and this was my first job ever. I was looking for a job during my gap year, since I didn't have much experience in hospitality, but knew a lot of people working in the hotels and restaurants, I wanted to try. I had a great conversation at Pulitzer Amsterdam and later got a phone call that I got a job. That's how I started my first job ever as a pre-opening housekeeping employee.
How has working at Pulitzer Amsterdam helped you to develop?
Through the reorganisation I learned that determination and resilience are important traits. It was undeniable a hard time for everyone that worked at the hotel, and I made the most of the situation by staying positive and optimistic. Without it I would not be in my current position, and I am incredibly proud of that.
What is your biggest achievement while at Pulitzer Amsterdam?
I think my biggest achievement is how I went from unexperienced young guy who had to carry 250 mattresses and even more pillows to the newly renovated hotel and a guy who didn't even know how to manage his own duties to the food and beverage manager - being a person that supervises three F&B outlets, guides 30-40 employees of the hotel and on a busy days 15 additional external sourced employees.
What have you learned about yourself since starting at Pulitzer Amsterdam?
I found out that I'm a good leader and trainer which gives me a lot of energy. It is remarkable to see a person grow in skills and confidence through good guidance. I developed multiple skills that helped me guide my team and myself the past seven years. We have created many successful events in the past"
How have you used the benefits available at Pulitzer Amsterdam?
This year I used the complementary stays when I went to London with my friends! We had an amazing weekend with lots of fun, including well-deserved cocktails at Lyaness. It was wonderful to meet our colleagues over seas, they were very kind and enthusiastic. 
What does the future hold for you?
Anything is possible, I started at Pulitzer with a degree in mathematics which is not related to hospitality in any way. I applied just to figure out what to do after my gap year and I never left. I try not to look too far ahead and let life surprise me, live by the day!
What piece of advice would you give to somebody joining Lore Group?
Working in hospitality can be a bit daunting; guest can be high maintenance and demanding and colleagues are expressive and not afraid to speak their mind. But you will for sure meet amazing people. Not just guests that stay at the hotel but also incredible colleagues. No day is the day is the same, which is the great fun in all of it.