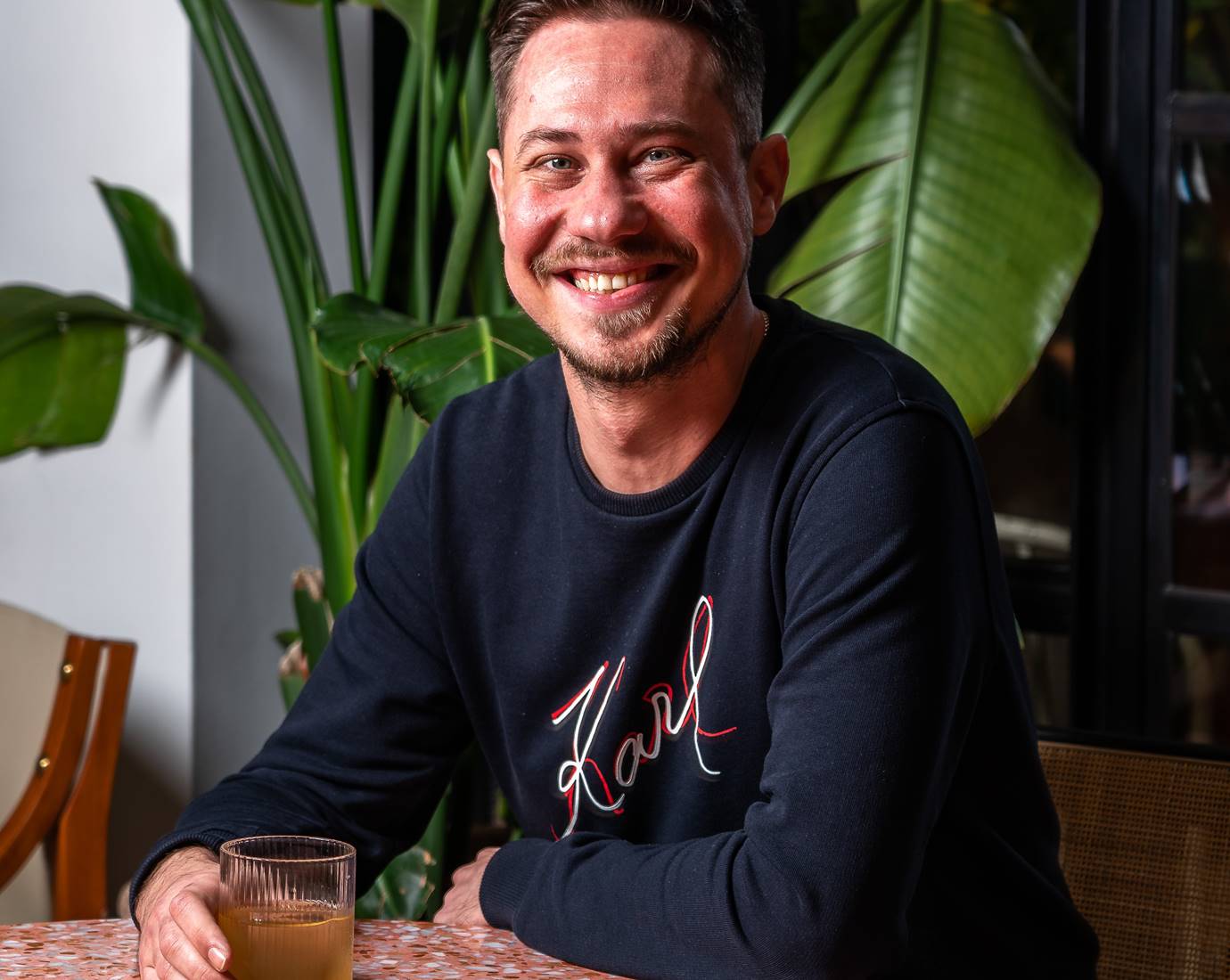 Meet Andrei Molosnic
Room Service Manager,
One Hundred Shoreditch
I am an energetic person with a huge passion for hospitality. I was born in Moldova, raised in Romania and moved to London in June 2017 to start a new life. I started working in housekeeping then found my new passion that is room service. The hotel ideals and future vision is what made me want to join.
Tell us a little about your role at One Hundred Shoreditch and what you enjoy about it?
Managing room service and the minibars is a daily challenge but we never stop improving, discovering and implementing new things.
I can say I enjoy every bit of managing duties; teaching the team how to be our best selves and how to provide an excellent service is what keeps us motivated every day.
How has working at One Hundred Shoreditch helped you to develop?
I started as a Supervisor, jumped straight away into learning every bit of our operation then improving everything we do. Every day is a learning and improving experience.
What is your biggest achievement while at One Hundred Shoreditch?
Having a wonderful and happy team is my biggest achievement along with my promotion promotion to Room Service Manager, and then winning Leader of the Quarter.
What have you learned about yourself since starting at One Hundred Shoreditch?
I realised I have a passion for leading and teaching others what they need to do, having a good daily energy helps everyone next to you.
What do you like to do with your time off?
I love going out in Shoreditch (is the only area where I go out) trying new food, new drinks is what I love the most. I think it is really important to keep updated with trends and with our competitors; it keeps you sharp and also motivated!
What does the future hold for you?
We never know, every day is a new experience with new things to discover but I would like to keep building my career with Lore Group.
What piece of advice would you give to somebody joining Lore Group?
Enjoy what you do, be ready to meet a new lovely family who will be next to you through everything.