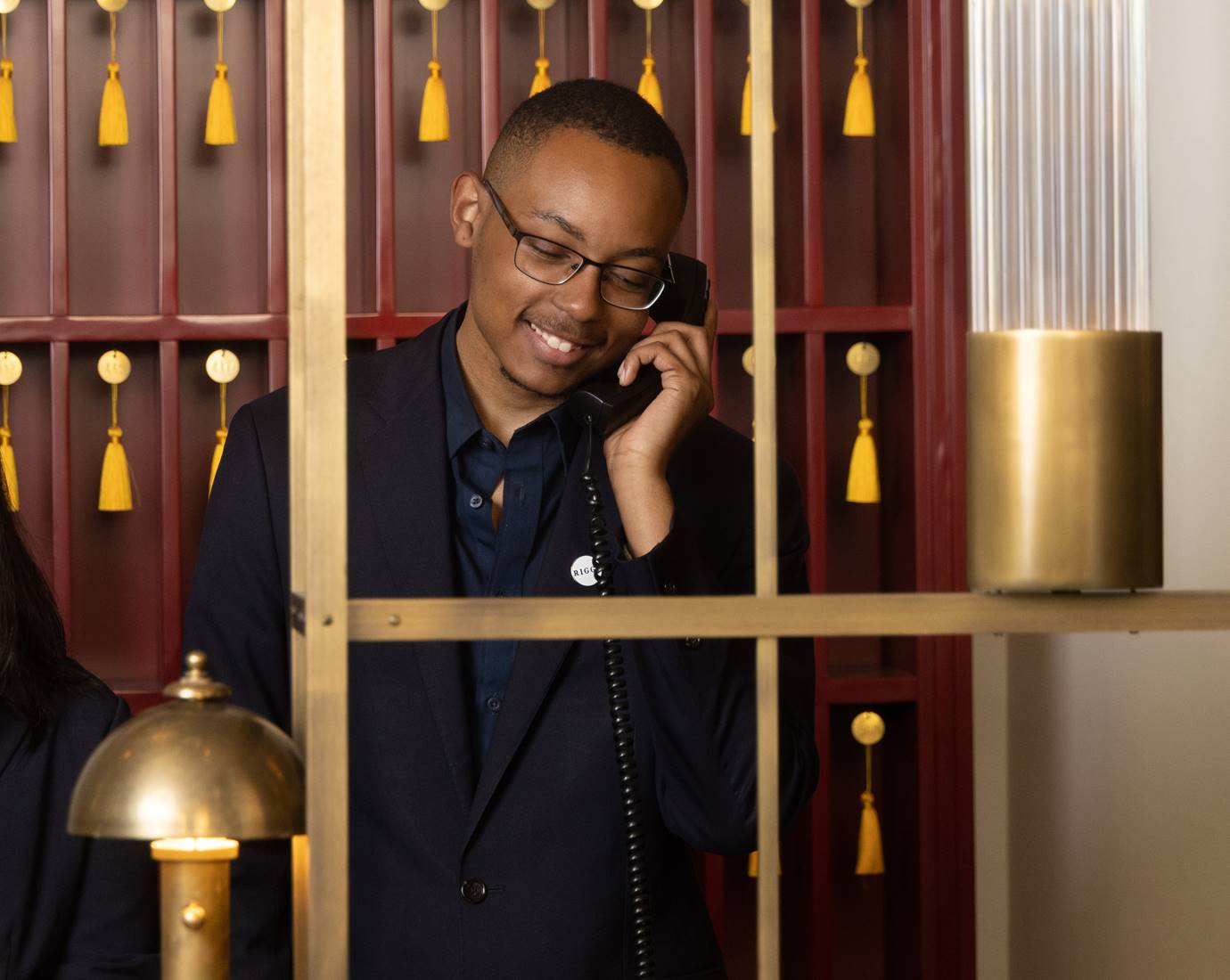 Meet Noah Fleming
Reservations Coordinator,
Riggs Washington DC
Tell us about yourself and what attracted you to join Riggs Washington DC?
I am a Washington D.C, native. Born and raised in what the locals call the DMV area. I was attracted to the approachable luxury and high standards of guest service. The charm of the dedicated staff and gorgeous interior design. Every where you look, a work of art and craftsmanship greets your eye.
Can you tell us a little about your role at Riggs Washington DC and what you most enjoy about it?
I currently hold the position of Group Reservations Coordinator. In beginning my hotel career, I started as a bellman. From that position I moved to Front Office working as an agent for a year and then moving on to my current role. I enjoy the new challenges, and different aspect of hotel operations. To see behind the curtain of guest service.
How has working at Riggs Washington DC helped you to develop?
Professionally I have the confidence to make executive decisions for the betterment of the property. I think in a more organized and systematic way and have more trust in my capabilities to complete tasks.  Overall, I am no longer the same individual from the time I first joined the company. A more well-rounded Hospitality professional.
What is your biggest achievement while at Riggs Washington DC?
My promotion from the Front Office to our Sales Team.
What have you learned about yourself since starting at Riggs Washington DC?
Since working for The Riggs Hotel Washington D.C (Lore Group) I have accepted my fierce passion for knowledge and curiosity not only for Hospitality Industry but also in Life.  I enjoy new ways of thinking and solving the problems that may come my way.
Have you used your benefits, such as complimentary overnight stays at other Lore Group Hotels?
I used my complimentary nights at our sister property Lyle, located in Dupont Circle. My stay absolutely met and exceeded my expectations. The staff, heavenly bed and incredible restaurant all made my stay so wonderful.
What does the future hold for you?
Continuous personal and professional growth. I want to learn all that I can in this industry, and I hope to fulfil my duties and responsibilities.
What piece of advice would you give to somebody joining Riggs Washington DC?
Do your best, people will recognize this. Stay flexible and open to new ideas and ways of working. Be respectful and kind to others. Most importantly be patient with yourself, greatness does not happen overnight.