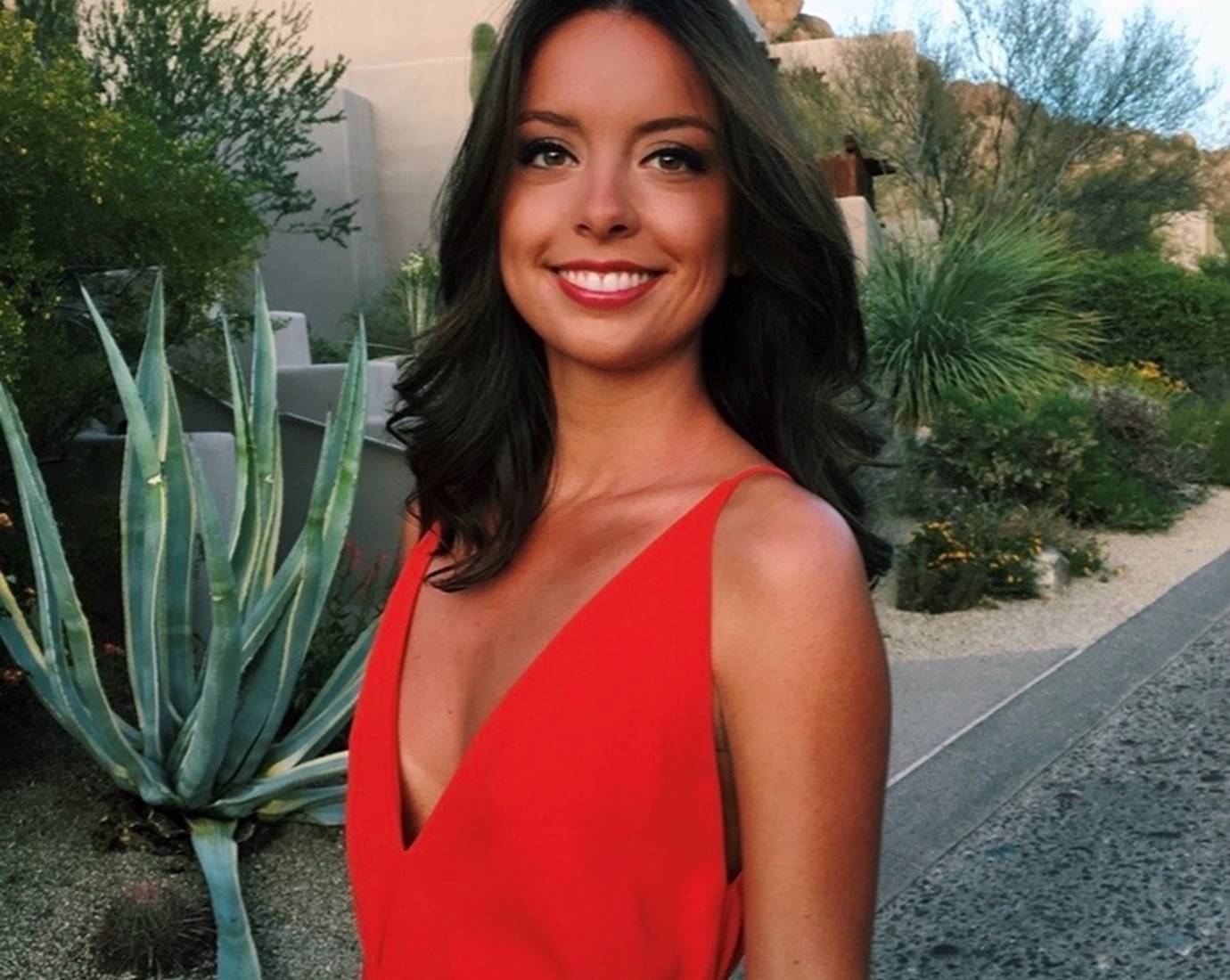 Meet Juliana Escudero
Associate Director of Marketing,
Washington DC Region
Tell us why you joined Lore Group?
When I first heard about Riggs coming to the city, I knew instinctively I had to be a part of it in some way. I specifically remember it being the September of 2019 and I was walking out of a meeting in Penn Quarter, when I turned and saw this beautiful building with a large banner that said "Riggs – Coming Soon 2020". Riggs was a name that I had grown up with as my late grandmother worked for Riggs National Bank, I was intrigued. After seeing the images of the beautifully designed hotel that was coming to Downtown D.C., it was in that moment that I decided to give it a shot and I applied for the position of Sales Coordinator.
Tell us a little about your role and what you most enjoy about it.
As the Associate Director of Marketing, I find the role to be creative and rewarding. The Marketing department is involved, in most if not all, facets of the business. We are responsible to properly communicate, advertise, and promote the property in a way that resonates with our audience locally, nationally, and internationally. I particularly love the creative aspect of the role and the opportunity to create world class experiences for guests. Being on the cutting-edge of hospitality in Washington DC is thrilling and the most exciting part is that we've only begun to scratch the surface.
How has working at Lore Group helped you to develop?
I started my career path in event design, so I had no prior knowledge of what it was like to work in a hotel. Being a part of the pre-opening teams for both Riggs and Lyle gave me the chance to position myself as an integral role in the launch of both properties. It also helped me understand the processes required of establishing a brand and building a legacy in a city that was known for its many traditions and institutional heritage. Working alongside the extremely talented group of individuals across all our departments and furthermore with the team based at the Lore Group Hub, I've been able to access resources and guidance that have ultimately helped me grow and develop as individual and within the industry.
What is your biggest achievement while with Lore Group?
In addition to being a part of the pre-opening teams for both US properties, I would also consider my recent promotion to Associate Director of Marketing as one of my greatest achievements. When I first joined the company three years ago as the Sales Coordinator, I wasn't sure what the next step would look like. I was passionate about the job and quickly found opportunities to further apply my production and design experience, which ultimately led to opportunities within the Marketing team. I believe that if you are passionate about what you do and work hard, success will find its way.
What have you learned about yourself since joining Lore Group?
Even in the most challenging scenarios, there is always an answer and a way to turn a potential failure, fear, or uncertainty into a victory or a success. It has helped me develop a more creative approach to not only work, but to life. I believe by asking the right questions, finding a niche, and maintaining a positive mindset the outcome will always be an achievement.
Tell us a little about what you like to do outside of work.
I'm passionate about interior design and architecture. I spend my days off researching and exploring well designed spaces in nearby cities. Recently, this has expanded more into landscape design and architecture which I would say is a shared love language with my dad who always designed the gardens and flower beds around my house growing up. I'm intrigued by how an individual's experience, interaction, and perspective can all be shaped through constructed spaces.
What piece of advice would you give to somebody joining Lore Group?
Have fun, soak it in, and if the opportunity presents itself – go for it.